MONTANA FISHING & HUNTING GUIDES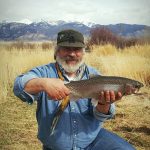 Frank Saile, AKA " Kipp"
Kipp has been a staple of S&W Outfitters for nearly two decades. Working in both the Corral and Wolf Creek camps, he has proven his skills and knowledge as one of the best in Montana's backcountry business. Kipp and his family run Rockin HK Outfitters during the rest of the year, providing horse rides from Chico Montana and multiple day back country horse pack trips through beautiful Yellowstone National Park. He knows the mountains and loves to share the experience with his clients, who soon become friends from their experience with him.
---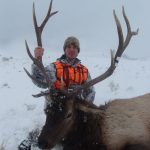 John Hall
Also a veteran of the S&W Crew, John guides both hunting and fishing for the S&W operations. As a full-time guide in Montana's guiding industry he has proven his love for showing all guests to our state the best it has to offer. If John isn't working in the field you will find him out there with his wife Shawntel and his three daughters hunting a deer, elk or antelope whether a line through the frozen ice or throwing a fly on a beautiful summer day, their family values include the outdoors. His professionalism, knowledge and quality of gear make your experience with him a successful experience.
---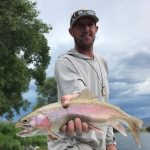 Kurt Lawrence
Meeting Kurt in the spring of 2013 on a joint project brought us fishing together. Since that day, we have found a family bond with Kurt in both the hunting and fishing operations of S&W not to mention our personal relationship. He is one of the hardest working, dedicated and fun people you will meet. Kurt goes above and beyond the expectations of a guide. He is a bee keeper, working man, and sportsman turned guide. Kurt's a great fit for any guest young or old, working the rivers of South Western Montana and Hunting Deer, Elk and Antelope from the East Fork Camp in Central Montana, Kurt is sure to make you happy camper.
---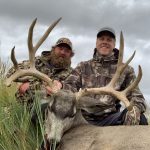 Ryan Kitts
A native Montanan who found a passion for the guiding industry at a young age. Meeting Ryan at a sport show several years ago, we hit it off and have been working together ever since. Growing up in the Helena area and migrating to Fromburg (Where's Fromburg?), he knows Montana and what it has to offer. Guiding fishing on the Missouri and a major player in the East Fork Camp hunting operations for S&W. Ryan runs his own fishing, water fowl and upland game bird operation when he is not hanging with the S&W Crew. He is a full-time veteran Montana Guide.
---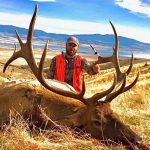 Forrest Fawthrop
Guiding is in his blood, born and raised in Montana. Forrest was raised by a legend veteran Maine guide, Paul Fawthrop. He learned the ropes at a young age and has made Paul a proud father and mentor. We're very fortunate to have Forrest on board with us as he makes us all proud too. During spring and summer, he fishes many legend waters in Montana both for trout on the fly and other popular species with conventional gear. He has been very successful with his own line of tackle equipment as well. Guiding Elk, Deer and Antelope, both archery and rifle, from the East Fork Camp has proven success for many of the S&W clients that have had the chance to hunt with Forrest.
---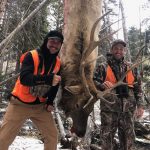 Travis Thompson
Travis hangs his hat in SW Montana in the winter months, back country skiing and snowmobiling. Travis spends his spring summers in the Dillon area guiding fly fishing anglers of all levels on waters such as The Beaverhead, Big Hole and Madison. In late fall, he joins us at our Wolf creek camp as a staple guide to the legend rifle elk hunts offered by S&W. He has showed proof to have found a passion for this Montana guiding industry, always moving forward and gaining respect from all clients and co-workers.
---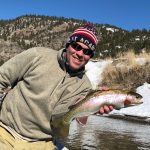 Brian O'Connor
Having grown up in Montana hunting and fishing, Brian was introduced to the guiding industry at a young age. The stories are endless to say the least, as he has seen a long career in the great outdoors. Continuing to pursue happiness in this demanding guide world, you can find him on many of our famous Montana rivers. Also, holding a Captain license, he is a staple guide at the famous but coveted Lot G on the Missouri River. His knowledge of Montana and fly fishing is endless, interesting, and actually accurate.
---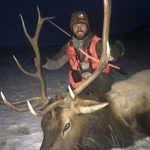 AJ Oliver
Introduced through Kipp to S&W, AJ has become great friends and shown so many great attributes needed. Working as an elk hunting guide in the Wolf Creek camp he has proven success both with his horsemanship skills and demands of a successful skilled elk hunter. AJ spends winters instructing skiers in Big Sky, this also goes to show great guide abilities and desire to be in the industry. We are grateful to have him on our team of guides.
---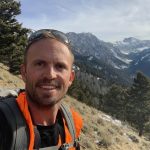 Porter Elliot
Montanan native and longtime modern mountain man. Residing in Big Sky, Montana and spending most winter days shredding the gnar off Lone Peak. Porter has been helping us in our newest adventure backcountry back packing tours. His knowledge about hiking the mountains in Southwestern Montana are above comparison. When available he has been extremely instrumental in organizing and providing the great camp experience in and out of backcountry elk camps as well.
---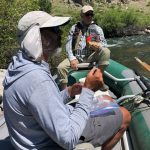 Tony Nahorny
Moving from the Mid-West to the Bozeman area over a decade ago, Tony has found a great home and career In Montana. Tony is a Montana Licensed Outfitter, proving his dedication in the guide industry as a true veteran guide. Working with Tony in many aspects of the S&W operation, both hunting and fishing, we have been very fortunate to have found this friendship ourselves. Holding the Captain credentials, he is able to guide our fishing clients to all of the waters we offer trips too, including the jet boating waters you seek.
---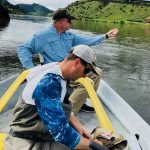 John Snizcak
Any day on the water is a great day! Spending it with John is even greater. Fishing and teaching fly fishing has been a big part of John's life for many years. Residing in South Western Montana and spending much of the spring, summer, and fall on legendary rivers such as the Missouri, Madison, Gallatin and Yellowstone. John has gained the knowledge needed to show all anglers alike a great day on the water. Another Montana veteran guide we're lucky to have on board.
---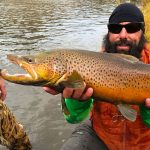 Jamie Benedickt
A Southwestern Montana Legend in the fishing industry. Growing up south of the border in Wyoming, Jamie found a large stomping ground moving to the Bozeman area. Fishing too many locations to list, we spend most of our time together at "Lot G" (Land Of The Giants), roping big Rainbows and Brown Trout. "Oh, what fun it is to be on Jamie's sleigh" Yet another veteran Montana guide we are blessed to work with here at S&W Outfitters. Good Times!
---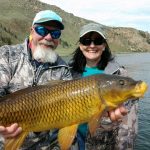 Kit Johnson
Can you say walleye?! Kit's Tackle is Kit… As one of the licensed Captains for S&W, Kit is able to show you a day on the water seeking Walleye, Perch, Trout or even a monster Carp! Specializing on the lake for many species, Kit can show our clients a great day at the legendary Gates of the Mountains with a fish topper. Ask about these specialty trips we offer throughout our fishing season with Kit.
---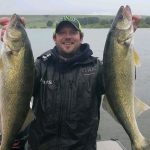 Trevor Johnson
Can you say big walleye?! As The son-of-a-Kit, he also is Kit's tackle. The father/son knowledge of this team is respected and proven in the area we operate. Holding the required Captains license also gives Trevor and our clients the opportunity to fish by motor and jet boat on the Missouri River water shed lake and river system. A great way to see and learn the Gate of the Mountains with fish on board.
---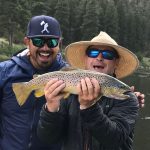 Burke Tyree
Another licensed Captain working with us at S&W Outfitters. Burke's energy is powerful, as the fish at Land of the Giants. Burke has accomplished so many great things, including his real estate license and coaching young wrestlers in Montana. His teaching skills and knowledge of the area are a big part of the credentials required by us and our clients at S&W Outfitters, not to forget about the smiles and laughter he brings along on your trip.
--- Steven Covis "AKA" Cody
With Cody growing up in the Ennis area and following his dream of being a horseman, he has gained so much knowledge as a guide in the industry and a neighbor to the local ranchers and sportsmen. Working in many aspects over the years with S&W, he now runs the Corral Creek Camp. With plans in the workings to take over the operations of this camp, it shows his dedication and commitment. He is the success of our Corral Rifle Elk Camp.
--- Dalton Brooks
Dalton may look young but he was born in a saddle on a horse. Also a Montana native, he has grown up in SW Montana's mountains and comes from a line of legends. His father a local ranch manager in the Madison Valley, and his brother a professional rodeo bronc rider, it's in his blood to be what it takes to guide elk hunters. Working several years with Cody, Dalton came on board last season to help with the operations of the Corral Creek Camp. He has in no doubt shown himself as a great young dedicated Montana elk hunting guide.
---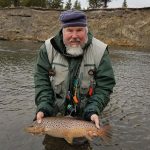 Howard Seymour
Coming back to S&W…. Howard, a once partner of S&W Outfitters, has moved to Montana and is helping out with some aspects of the operation once again. Looking forward to having Howard back on board hunting East Fork and on the Missouri River guiding fishing clients. Many old clients are expected to request Howard as their guide once again. We look forward to seeing more from him and the assets he brings to the table.
---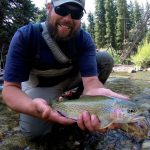 Chris Philips
Having met Chris in the spring of 2019 was unforgettable. He showed his dedication and willingness to guide in all conditions. He has been a great asset and company, on the trips we have done together. We are excited to have him on board for more adventures to come. Chris resides in SW Montana, fishing with other guide shops from the Big Sky area on waters such as the Gallatin, Madison and Yellowstone Rivers.
---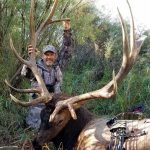 Craig Krzycki
An old staple of S&W Outfitters. Craig is sure to be one of the longest working guides with the company. Still living in the Big Sky area creating his antler art work and jewelry, Craig's love of guiding and the outdoors still allows him to find time to guide in the East Fork Camp. He is a spirit animal, and will amaze the best of hunters and teach the newest to our world of hunting.
---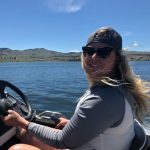 Jordan Day
Without complaint Jordan helps do the dirty work it takes to keep it all a float. Helping with the back-stage activities of organizing, cooking, dragging out elk or cutting trail when necessary. You never know when how or why, and that just works out that way. Learning the industry through the eyes of S&W has been a challenging but rewarding adventure. Planning to become a guide in the field in the near future is a dream for Her and us at S&W as well. Knowing most aspects of our machine, Jordan is a good call if you're in need of answers about your trip.
---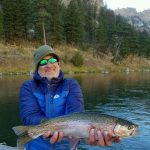 Mitch Elkins
Bozeman based veteran guide/outfitter, fishing rivers such as the Mighty Mo, Madison, Yellowstone and lower Gallatin to name a few. Working with Mitch several years ago from the Big Sky area, we have recently been fortunate enough to be reunited working together again. His love for the sport and dedication to S&W and this industry have been professional and a fun adventure. Mitch fly fishes for many species trough out the year in many places around the world. Having this seasoned guide at our table is our pleaser and good fortune.
--- Jordan Cochran AKA Star
Star Also a SW Montana full time resident has been in this industry for several years. Based out of the Bozeman area, he is experience on many of the local waters including the Madison and Yellowstone water sheds. From the beginner angler, kids, to the veteran fly fisherman, he is a guide for all. Long time good friends, dedication and experience give us great pleasure to work with Star.
--- Nick Anderson AKA Wahoo
With plans of Nick coming back on board for the 2020 season, we are very excited. Working with Nick several years ago, in the back country of Corral and Wolf Creek Camps has made an opportunity for great friendship and the pleasure to work with a true horseman, woodsman, and not to mention, the elksman. As a longtime local of the Ennis area, Nick has a great history of being the real deal when it comes to the life styles of SW Montana and its people. We are looking forward to seeing him this season in the backcountry of the Corral Creek Camp.
--- Kurt Dahmer
Bio coming soon.
---
Jordan Yungbauer
Coming to Montana via Alaska, Jordan brings great skills along with focus. Originally from the Mid-West, this young guide has grown up in the woods and on the water. We have been fortunate to have his help in the Wolf Creek and East Fork Camps this past fall, hunting Deer, Antelope and Elk. Looking forward to many great times in our future with Jordan, both on the water and in the back country.
---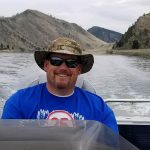 Jason Butcher
Montana native, full time resident, and lifelong fisherman. Jason is coming aboard to help out with our Gates of the Mountain adventures. Born and raised in Lewistown, then moving and residing in Helena for the past 30 years show he is a true Montanan. He has recently acquired his USCC Captain license. Jason will be operating several types of motorized fishing and sight-seeing trips this season. Exploring, fishing, and all the Gates have to offer will be this guides specialty for the team at S&W. Safety, comfort and knowledge of Montana and the Gates of the Mountains will be included in your trip with Jason.
---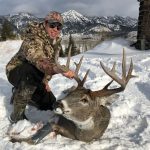 Clark Adkerson
A staple to the operations at our SW Montana Wolf Creek Camp, he is the connection that allows it all to work. I have gained a great respect in working with Clark for the past several years in the planning of game management, what's best for the client, the ranch, and its surroundings. He is no doubt a part of the team that keeps this camp what it is. It's about how you are as a host, as he always shows the best. A true professional in so many ways. We are all fortunate to take part in the Wolf Creek operation with Clark.
---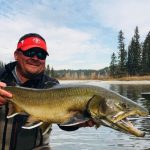 Scott Willumsen
Montana native jet boating everywhere, Scott knows the big rivers of Montana like no one I've seen. Spending countless days on the water, Scott uniquely seeks many Montana fish species for the adventurer client. Licensed Outfitter and Captain, have boat will travel. The guy you want to seek the interesting world of "You Had to Be There"! Let S&W help line you up to do some amazing fishing with Scott.
---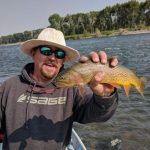 Brad Hanzel
Owner and operator of S&W Outfitters, Brad is hands on in all aspects of the hunting and fishing operation of the company. Starting his Guide career in 1985 from the East Fork Camp, he has made it his life. Becoming a partner of S&W Outfitters in 1992 and the Outfitter in 1994 Brad has over 35 years of guiding experience and knowledge of the company of S&W. "The experience of a life time" is no joke. The appreciation he has for his crew and clients shows endless in him as we all move forward in the Great Outdoors.